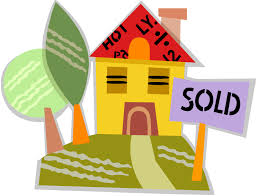 When my husband and I welcomed our second child into the world it became clear that the cozy apartment that had housed our family of 3 no longer suited our needs as a family of 4. We were just getting used to being parents and didn't have a clue about buying a home. Cramped and sleep deprived, we started looking at listings online. We had no idea what we could afford, how to submit an offer, what a home inspection involved, or what a buyer's agent was. All we knew was that we wanted a home of our own with a yard for the kids with walls we could paint without having to ask permission first.
Several months into our search, a listing came up in the neighborhood my husband grew up in. We dropped the kids off at Nana's and went to the open house. It was a dreary Sunday in March and the house was as dreary as the weather. It was a true fixer. Every surface needed attention, but as we walked from room to room, the age and neglect began to wear off and we saw the potential the space held for our family. Clueless as we were, we somehow made it to the closing table. Proud owners of our first home, we sat on the sagging front steps that afternoon and sipped champagne to celebrate as we planned renovations and pondered what we had gotten ourselves into.
Little did I know at the time that our real estate crash course in home buying would serve as a catalyst to my career in Real Estate. I have become the expert I so desperately needed so that I can help others avoid the 'shot in the dark' approach to home buying I experienced as a first time buyer. I will guide you through each step of the process so that you'll know what to expect and when to expect it. I'll do the research to help you determine the fair market value of a property and navigate the offer process while avoiding the pitfalls of bidding wars and multiple offer situations. My service doesn't end at the closing table. I'm a trusted resource you can turn to if you have questions about the area, need a recommendation for a contractor or want to know which updates will give you the greatest return on your investment in the shortest time. Don't search in the dark. Call me, I'll turn the light on and help you find your way home.